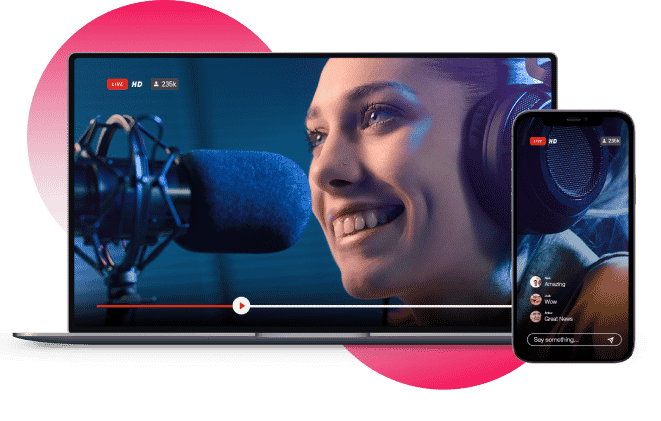 Reach your audience wherever they are
Cross-product, ubiquitous, unpologetic.
Whether you're creating a single live stream for an event or for multiple channels, you can rely on our product to scale to your needs with the ability to deliver to a global audience with a cloud-based architecture that runs in multiple regions.
Use our white label
product to excite and
engage your live audience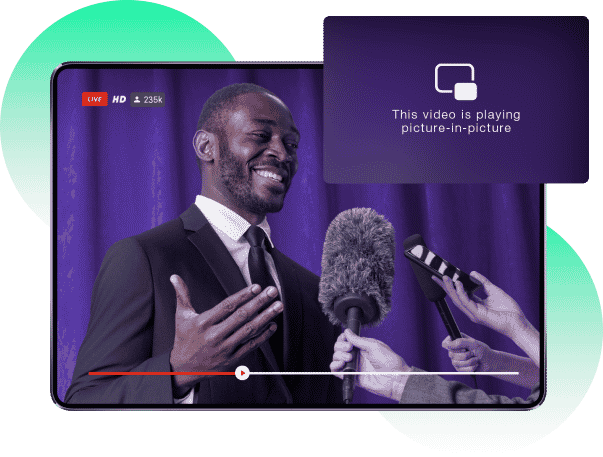 Use our intuitive calendar to schedule and publish your live events.

Create your own dynamic templates and change elements during webcasts.

Set up your distribution rules as simple, repeatable templates.
Bring remote speakers into your webcast via VC end points.

Make your next Skype or WebEx session the source for your webcast.

Invite audience participation via Q&A. Screen and publish questions.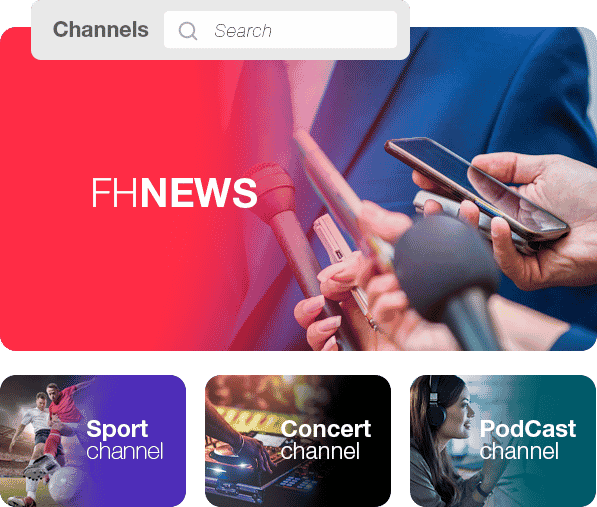 Attract and engage users. Expand the functionality of core features to add value to your brand.
Private online space for 1:1 sessions
Use the power of data intelligence to gain insight about product and content performance, helping you generate the right type of content for your audience.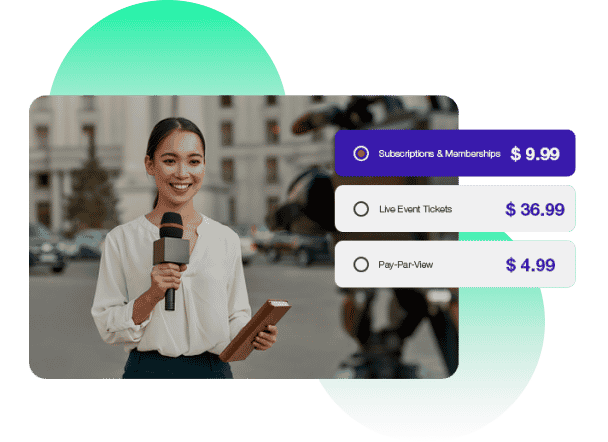 Only pay for what you use.
Subscription-based pricing models vs. perpetual licenses allow you to leverage usage-based consumption.
Stay on top with future-proof security
As technology evolves and content security moves toward software-based approaches, invest in solutions that will bolster your bottom line in the connected future. Ensure that your network is always up-to-date with new software and that you comply with the latest standards.
Transform each content shown on TV into individual content for consumption on-demand.
A variety of options to monetize each of these content types: subscriptions, membership, pay-per-view, rentals, purchase and donations. Pick one or pick all!
Create a channel or simply publish video and sponsor live envents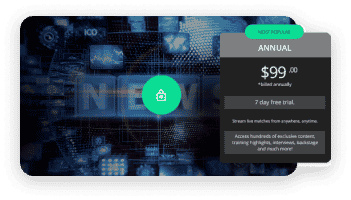 PPV, subscription, sponsorship, advertsing, content marketing, live events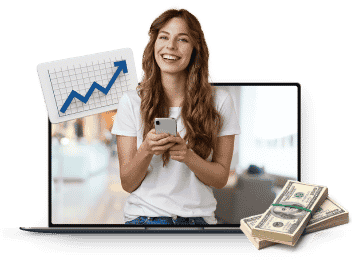 The distribution of revenue, the total amount of income generated by the sale
start your own broadcast network
start your own broadcast network