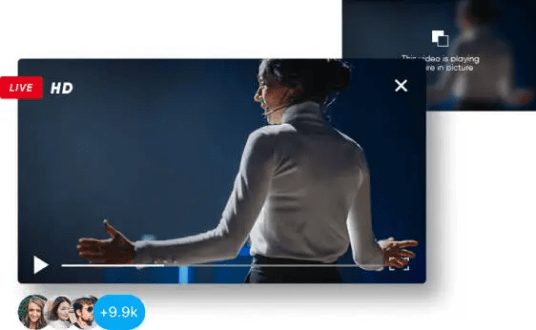 Live stream to thousands of students simultaneously
Offer the best performing high-definition video solution to your students
Promote real-time interactions
Stream multiple classes simultaneously with the ease of a mobile device. Fully tested, highly scalable.
Real-time user interaction with live chat, reactions, and more.
Users can chat with each other, share their experience, and ignite their passion.
Unleash your content with multi channel and categories
Create and run multiple channels just like a large TV network.
Make it easy for students to search, find, and explore new content across your network.
Broadcast your announcements live or schedule them for later.
Our advanced Content Management System (CMS) enables content managers with a wide range of flexibility across several media formats.
Content Scheduling
Media Rich Format
Global Distribution
Foster a student community around your content
Own your data, know your audience
Growth driven & results oriented
Subscription
Sponsorship
Advertisement
100+ INTEGRATIONS AVAILABLE
start your education platform with fanhero
start your education product with fanhero