A white label, all-in-one,
live streaming, video, and
OTT solution
Create, upload, manage, distribute, and monetize your video content in one place.
Trusted by over 5M+ users
For all size businesses from solo entrepreneur to enterprises
Unlock your content with FanHero's complete
video product suite
Video
Monetization
Community
analytics
Edge Delivery
Enterprise
Hosting
Video
Deliver the ultimate video experience
Adaptive HD stream Change the resolution settings to fit any bandwidth, screen or device.
Floating Screen Enhanced viewing experience with Picture-on-Picture (PIP), multi-source video display.
Timeline markers Quickly locate and jump to key moments in your content.
Encrypted Cloud Data State-of-the-art encryption technology to safeguard your information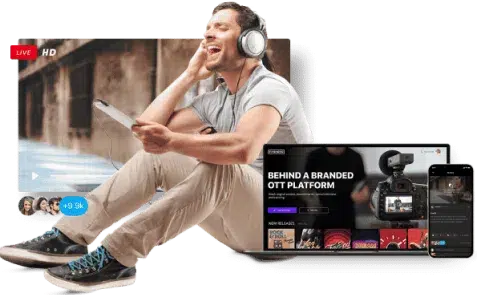 Monetization
Community
analytics
Edge Delivery
Enterprise
Hosting
Transform your content business with FanHero
Video Technology Cloud™
A comprehensive suite of tools, designed to streamline your video content operations.
+100 Integrations Available
Contact us today to learn about all our integrations.
Loved by creators & enterpreneurs
Here is what our clients are saying about FanHero.
FanHero is the foundation of our video operations. After four years of creating and distributing videos on YouTube, we realized the potential our own video web and mobile product could do for our business. We were right; video is the right media to monetize! While we still use social media for promotion, hosting video content on our private video product was crucial to make our brand stronger in our niche. Don't be afraid to create your video product with FanHero, and start selling subscriptions and tickets to live events ... FanHero will guide you along the way!
We are in the business of fitness, not tech, and FanHero is the backbone of our online operations! We use it for everything, from recording classes to organizing playlists, live, personal training sessions, and selling subscriptions. A website and an app that comes out of the box and is ready to use made managing subscriptions and payments easy.
FanHero was our choice when upgrading our EVP. Their security and privacy settings were up to our IT department standards, and their API was a good fit for the other applications we already had. FanHero is the central hub for all our internal video operations, including corporate learning, documentation, video communications, on-demand videos, and live-streaming events. We also host annual Town Hall conferences with teams worldwide. Their customer support also exceeded our expectations.
The FanHero product is user-friendly and has all the features we need to create, distribute, and monetize video content easily. It comes ready to use, and all we had to do was brand it. The team is also very responsive and always available to help with any questions or issues. I highly recommend FanHero to anyone looking for a powerful and easy-to-use video product.
We've been using FanHero to stream our online courses and sell subscriptions to thousands of students worldwide, and it's been fantastic! The streaming quality is great, and the students love it. Being able to connect with so many students around the world at once has been a game changer.
FanHero was the key ingredient we needed to launch our online ministry. The product is incredibly easy to use and has many features that make it perfect for church groups or other ministries to start online broadcasting and keep the community strong. Their customer service is top-notch, and they are always available to help with any questions or issues.
We have been using FanHero enterprise for over three years in its full capabilities. We also use the FanHero API to integrate video into our internal and external applications. It replaced Zoom for our internal communications and consolidated all our video content in one place. We host company-wide live events and webcasts with over 200 viewers regularly using the product.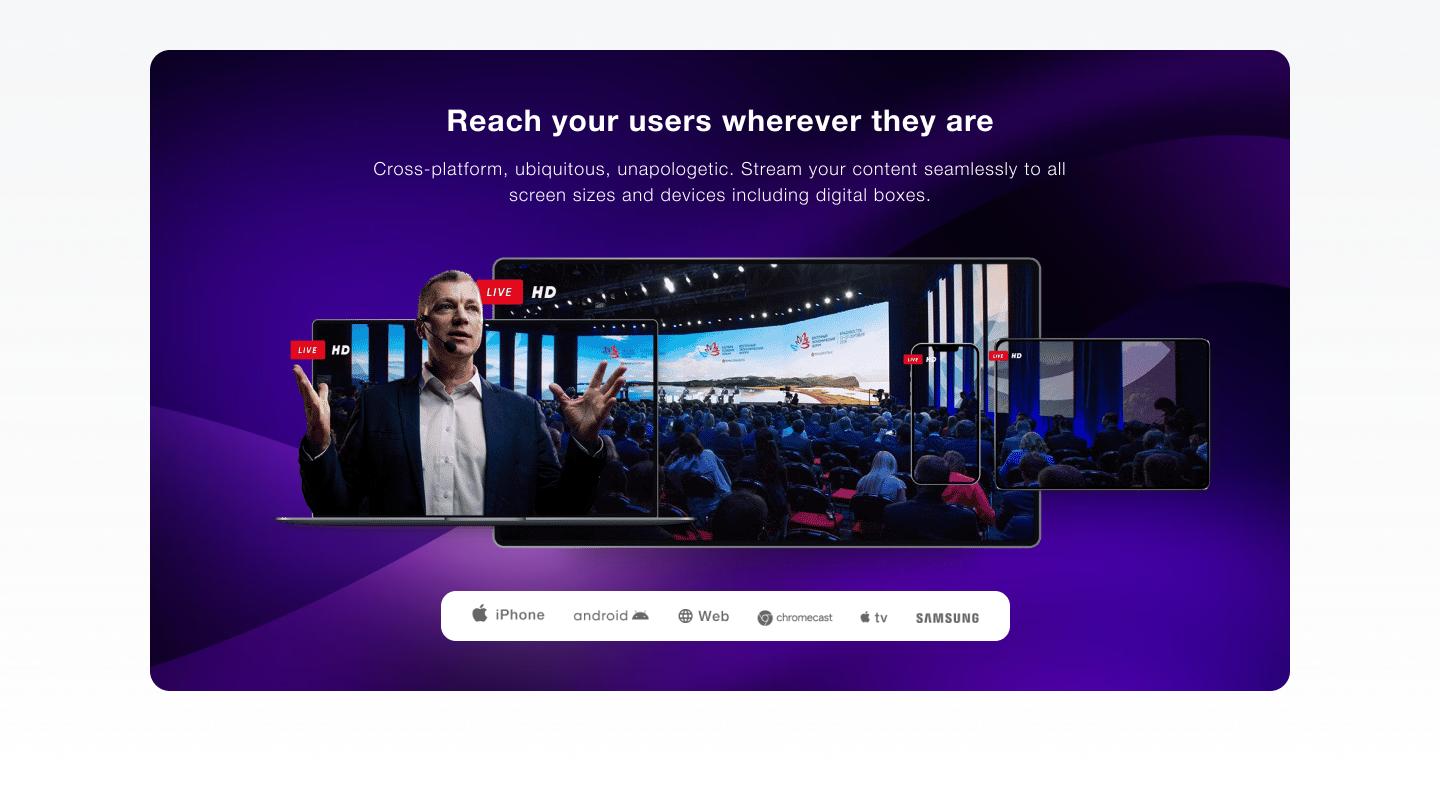 CREATE YOUR OWN VIDEO PLATFORM