White label web video conferencing solution
Reliable cloud product for web-based video and audio conferencing.
Internal communications video solutions
Host internal webinars and conferences with branded video players. With FanHero white-label, you can change domain names and add your logo, colors, and style to your internal communications.
Your player, live videos, and web conferencing events appear native to your organization with FanHero Private Label Web Conferencing.
Create Video & Web Conferencing solutions that appear native to your organization.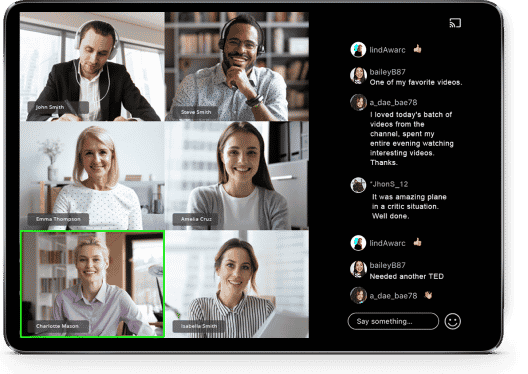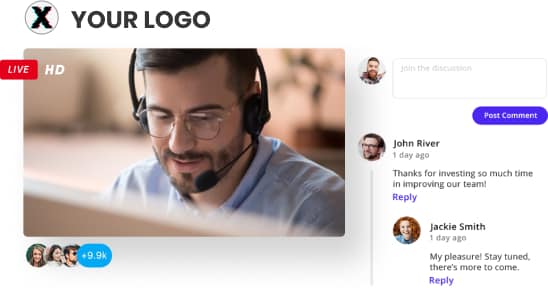 FanHero Rooms offers white label video conferencing with its Enterprise software service account.
You can use your own domain and customize the appearance of your account with your company colors and logo!
Supporting 100% web based live video and audio, FanHero Rooms Enterprise Private Label Web Conferencing also supports productivity enhancing collaboration software tools, allowing meeting participants to share their applications and documents with other participants in the meeting room. FanHero Rooms Enterprise White Label Web Conferencing offers more value and flexibility than other web/video conferencing systems, at a fraction of the price.
Supporting 100% web-based live video and audio, FanHero Rooms is available as white-label on enterprise plans.
Enhance collaboration and productivity by letting your teams share documents and applications during web meetings.
start your video conferencing solution
Start your video conferencing solution