Reach your parishioners wherever they are
Cross-product, ubiquitous, unapologetic.
Product agnostic with device-specific players for better user experience.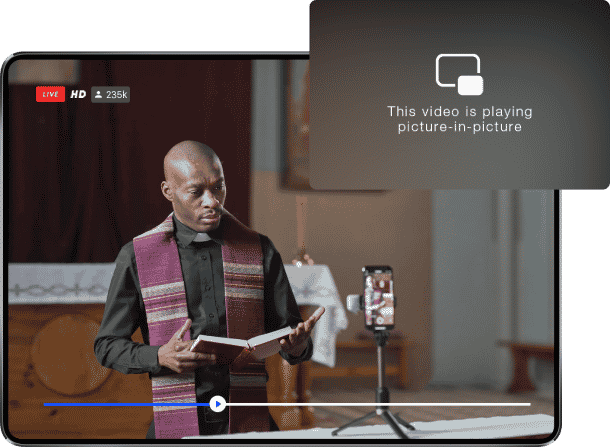 Worship together with our high-definition live stream solutions
Offering the best performing high-definition video solution to your worshipers.
Bring impact to your ministry
Create and run multiple channels and categories.
Introduce your members to the ultimate content experience - make it easy to search, find, and explore new sermons across your network.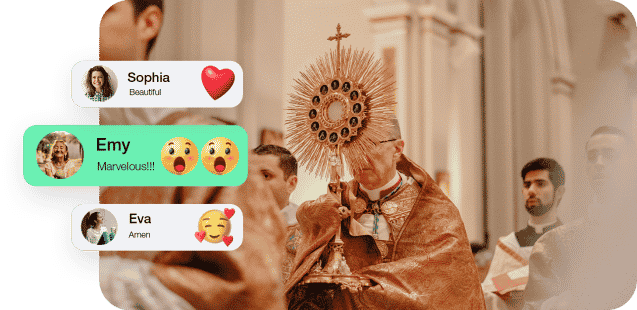 Foster a community
of believers
Not just video. FanHero is a social video product.
Build a community of believers around your sermons and unleash the power of engagement by connecting with your members.
Build a customized experience that gives your church an impactful service
Use our admin portal to customize channels and expand the functionality of core features to generate the feel of an in-person church service.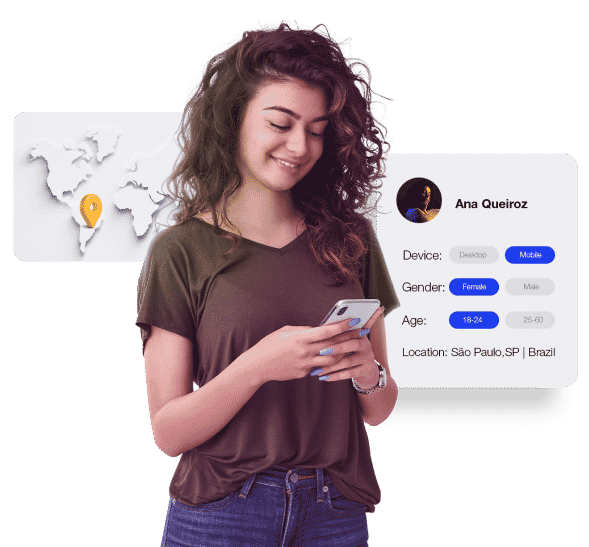 Know who is attending church and where they are
Get a full user profile on your portal and have access to important data such as email addresses and geolocation, all while maintaining GDPR compliance.
Make it easy for your members to make donations with our built-in transactional option.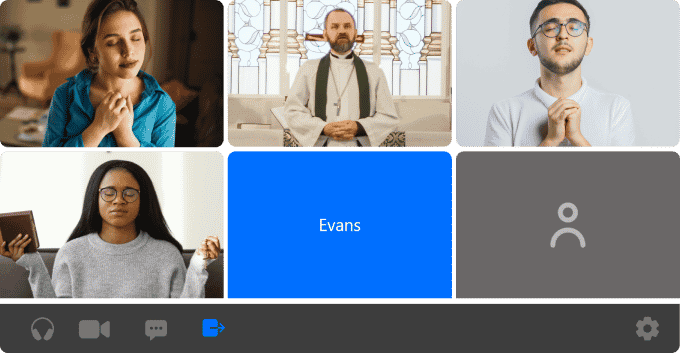 Host small groups, support, and prayer groups with our video conference tool
Ability to share your screen, mute, and much more.
Open to everyone or restrict it to one-on-one sessions.
Use your own domain and customize the appearance of your account with your church colors and logo.
Training & on-going support
Implementation and training on all used product
Planning and guidance on a successful launch
Reporting and direct sales support

Data intelligence support
Deployment and periodic review with our Data Intelligence team
Direct contact with FanHero team with periodic meetings
your all-in-one streaming organization
your all-in-one streaming organization