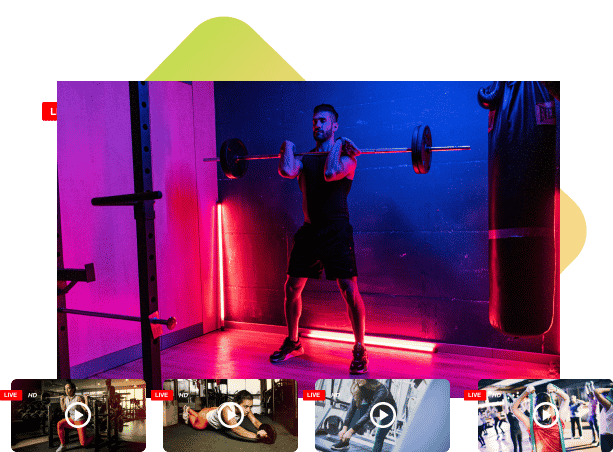 Allow your audience to experience your classses with our livestream option or VOD
Create multiple live streams in one location.
Save and share streams when the live is resumed.
Keep your audience coming back
Witness the power of growth and engagement among your viewers, all in one portal. Learn more about your fitness community by analyzing demographics, behavior, location and more.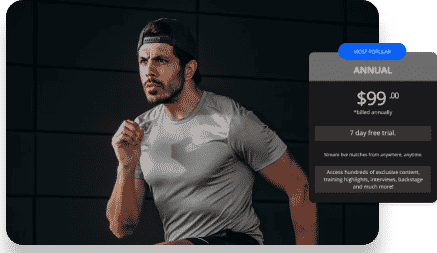 Customize channels to engage and attract. Themes and navigation that fit the look and feel of the brand.
Upload, transcode, optimize and store different types of media from VOD to livestream.
Organize and manage content for easier access. Our media center will host all media to be consumed in different parts of the product.
Multiple ways to monetize
Offer subscriptions, membership, pay-per-view, rentals and purchases. Ads and sponsorships coming soon!
Analyze audience data to create relevant content. View behavior, demographics and more.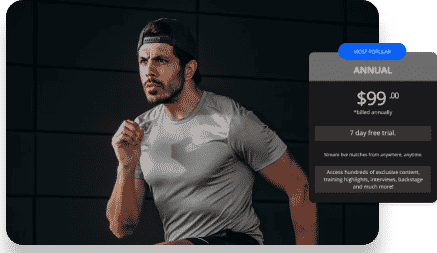 Create real revenue for your fitness videos with ads and other premium features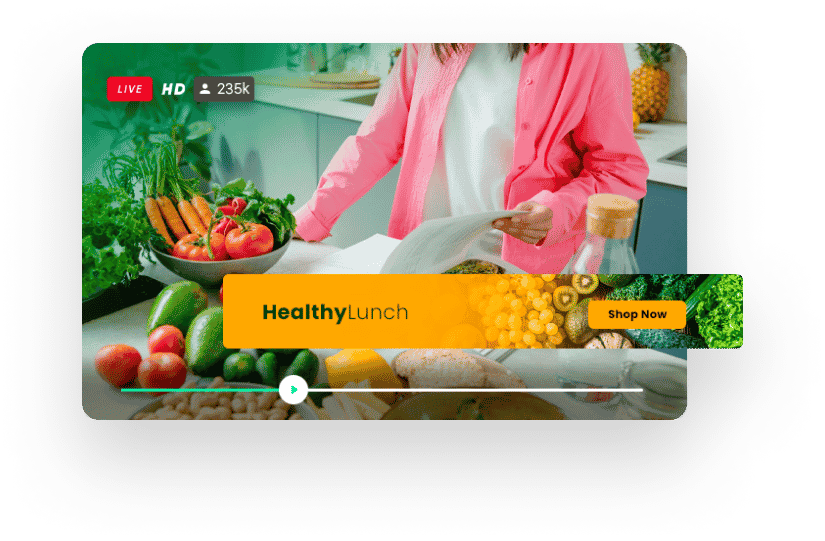 start your fitness product with fanhero
start your fitness product with fanhero