Reach your audience wherever they are
Cross-product, ubiquitous, unpologetic.
Product agnostic with device-specific players for better user experience.
Offer the best performing, high- definition video solution to your users
Live stream to millions simultaneously while promoting real-time interactions with our chat
Rely on our simple yet efficient broadcast-grade global video delivery infrastructure to generate cost savings.
Build a customized experience that users enjoy
Customize channels to engage and attract. Expand the functionality of core features to add value to the brand.
Expand your community of users through the power of engagement
Spark a conversation with users through comments and replies.
Highlight a reply from a fan or content creator.
Reply to comments using photos, gifs and emojis.
Foster a community of users and fans around your content
FanHero isn't just a video product – we're a social video product.
Build a community of customers, users, and fans around your content and unleash the power of engagement by connecting users.
Increase conversion, maximize retention, and optimize revenue.
Unleash your content with FanHero's powerful CMS
Curate the ultimate content experience for your users with our admin portal.
Publishing and organizing content is a breeze with the built-in Media Center and Category creator.
Own your data. Know your audience.
Grown-driven. Results oriented
Monetize content that influences & engages
Create a channel or publish video and sponsor live events.
PPV, Subscription, Sponsorship, Advertising, Content Marketing, Live Events
The distribution of revenue, the total amount of income generated by the sale.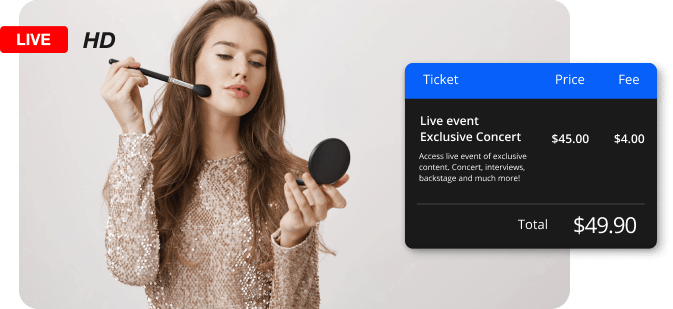 FanHero is the right solution for you
FanHero is the right solution for you